About Us
Respirex North America supplies high-quality chemical protective and air-supplied clothing to protect individuals from specialized applications including: hydrofluoric acid and aggressive chemicals, nuclear radiation, pharmaceutical high risk applications, hypergolic fuels, hazardous material handling, and emergency response. Respirex specializes in both limited life and reusable chemical protective clothing. Additionally, Respirex North America also provides a range of footwear solutions for specialized applications including dielectric, chemical electrostatic discharge, and chemical antistatic.
Respirex North America is the distribution and service partner for Respirex PPE in the United States and Canada. Incorporated in 1992 we provide products and services to both industrial and governmental customers throughout the region.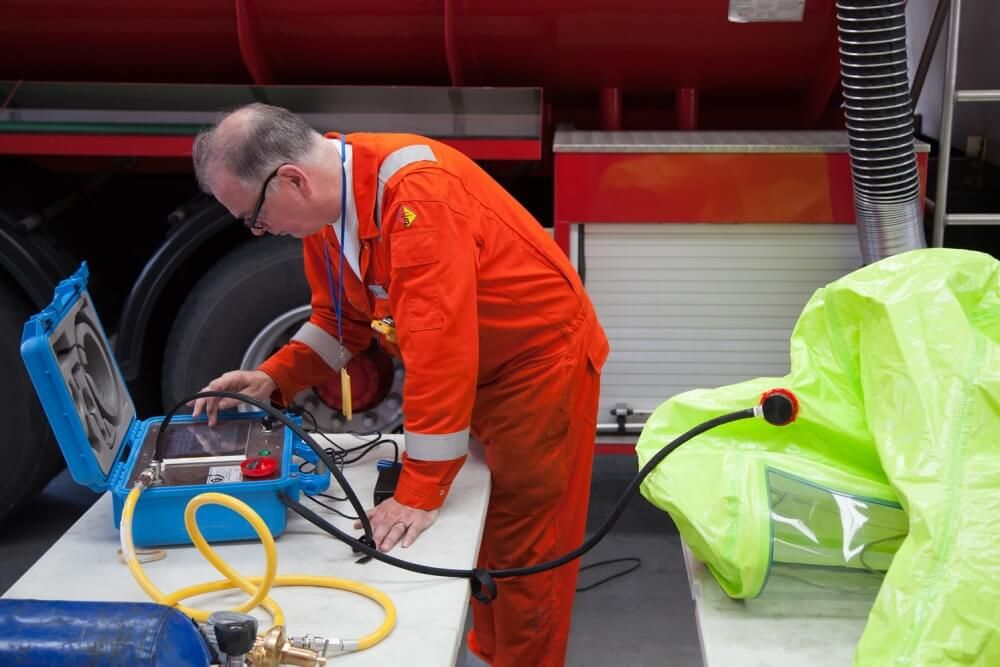 Our Services
Learn more about the range of products and services we offer.
Read More
Get in Touch
Speak with our team for expert help and advice on our products and their application.
Contact Us
The Respirex Group
A brief history of the Respirex International group of companies.
Learn More